For out last post of this 2022, before our seasonal greetings for the incoming winter Holidays, we gladly go back speaking about alternative and renewable energy. In Tempco we have indeed recently supplied an interesting cooling system installed on a pilot project for wave energy production. The system requires a series of temperature controls, dedicated to:
support the gyroscopic wave energy converters
power inverter for the rectification of the electricity voltage produced before inserting it into the grid
a unique system combines the hydraulic oil cooling circuit and the demi water cooling circuit, in an extremely compact size
Although being quite simple, as the system includes some air heat exchangers and a titanium exchanger using sea water, the solution involves some design and engineering peculiarities. The overall system is indeed installed offshore in an open sea platform, and therefore it is exposed to remarkable careening. The support structure has then been engineered in order to stand this kind of solicitations, while the storage tanks for the hydraulic oil and the water, in addition to mechanical resistance, have to stand also the internal splashing while maintaining constant levels and without false alarms.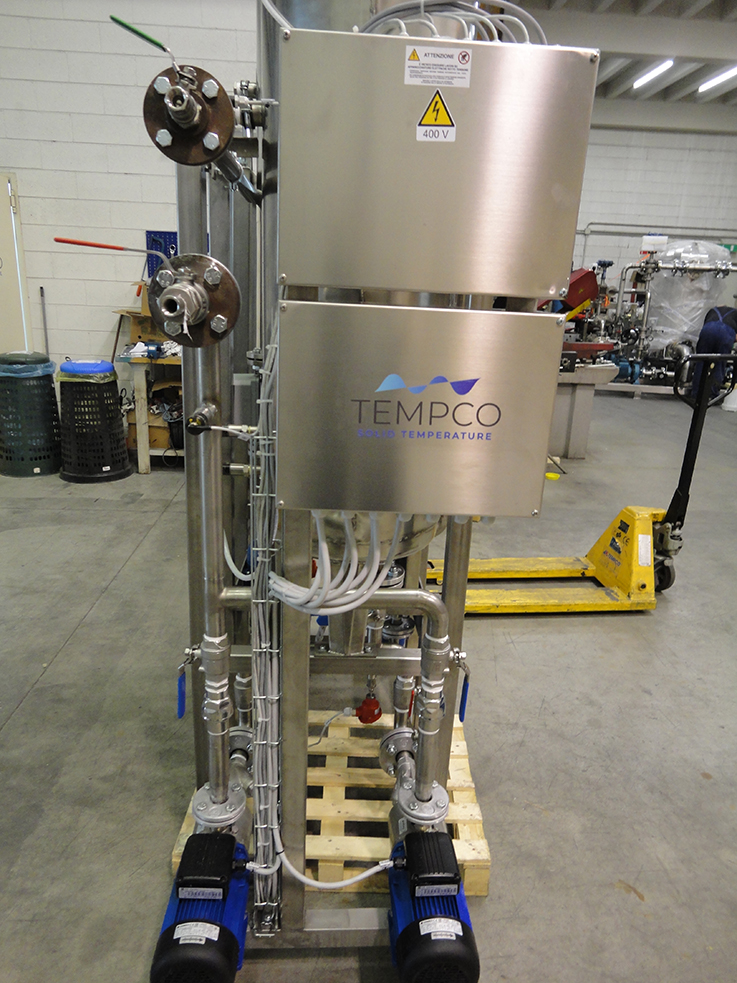 Furthermore, in order to ensure the reliability of the thermal transfer, the plant has been equipped with redundant control and circulation systems.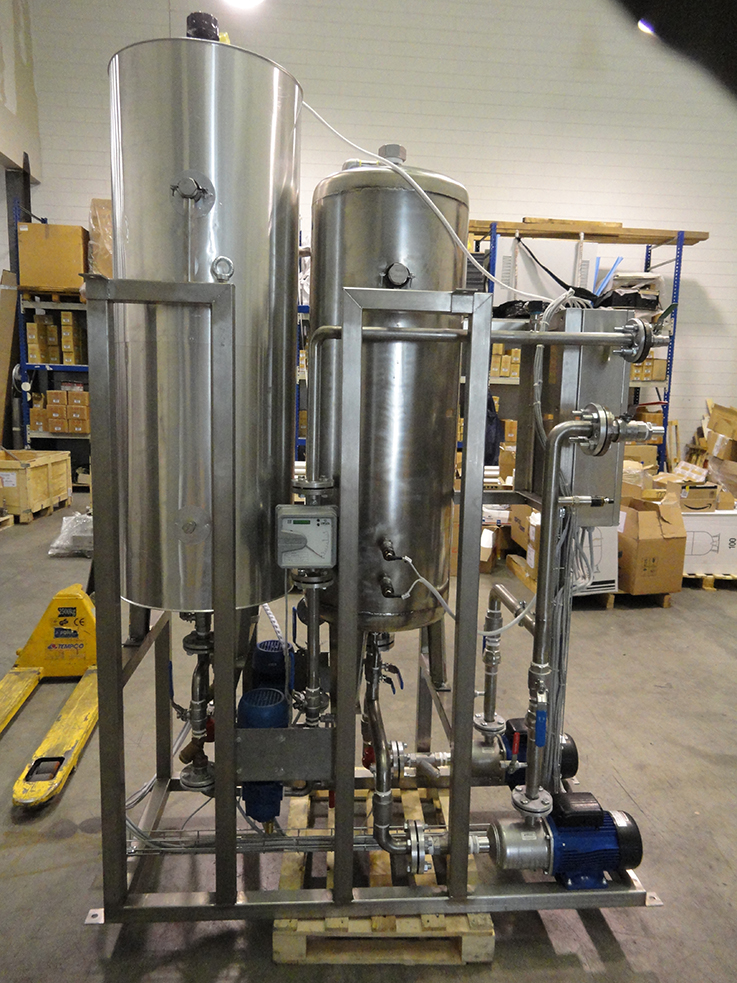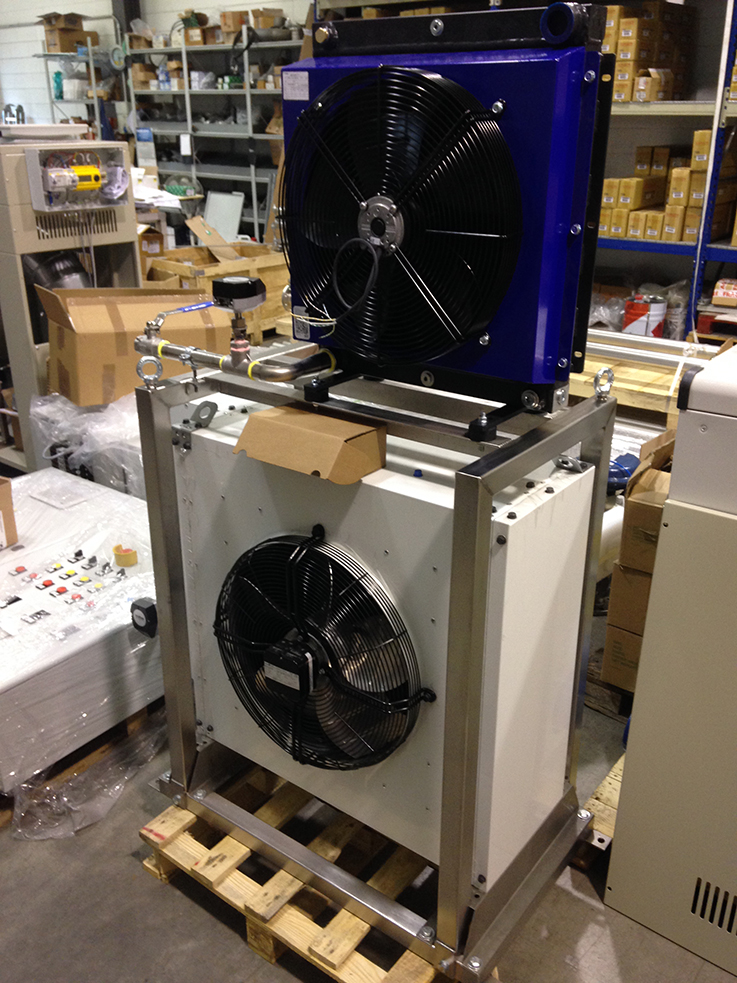 Stay updated on the latest applications of thermal energy management by subscribing our monthly Tempco Newsletter – Solid Temperature.