We have developed last year an application for the dissipation of the heat produced by heat pumps, using TCOIL dimple jacket exchangers immersed in the Lake of Como. After less than a year, we are working on a new similar application that is now transferring us from the lake environment to the sea.
The solution employing TCOIL dimple jacket heat exchangers is indeed perfectly suitable for another customer, who requires the cooling/heating of water serving heat pumps in a seaport in the Italian Liguria region, using the presence of sea water. The customer at the present employs traditional plate heat exchangers, that due to the presence of sand and an inefficient filtration system used to get often clogged, leading to conditioning/heating problems of the connected equipments.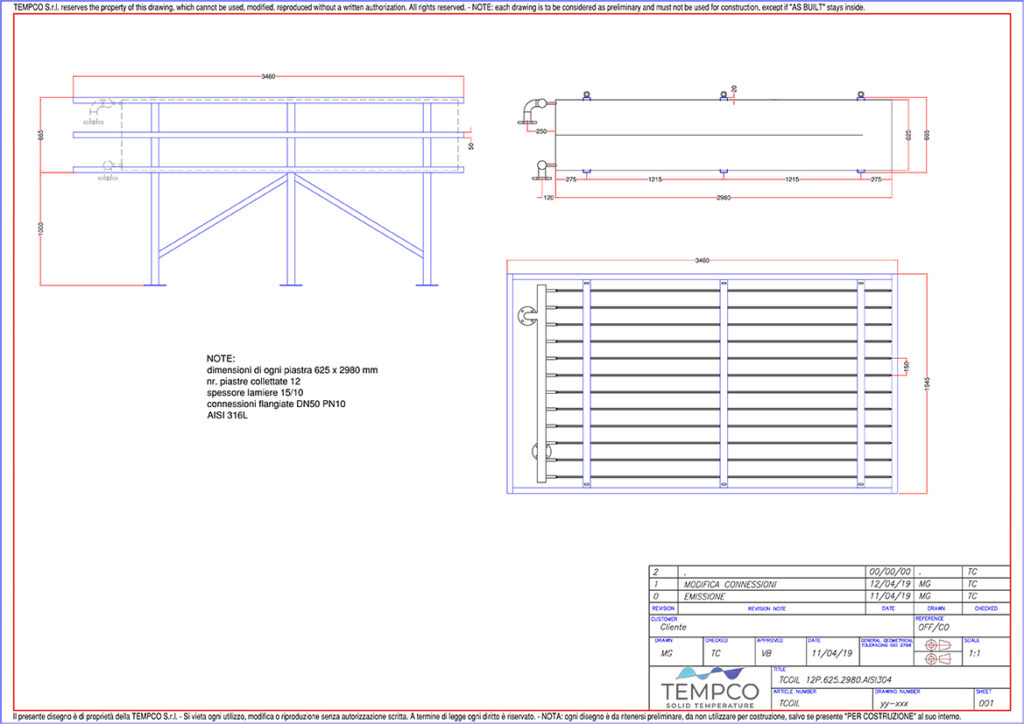 The solution developed and designed by Tempco consists in two batteries of TCOIL exchangers immersed in the waters of the seaport, manufactured using chloride resistant materials, I.e. SAF 2507 (duplex), avoiding corrosion issues with the dimple jacket exchangers operating in continuous contact with the sea water.
The installation is planned for July 2019, just in time to the start of the summer season. On a second step, we will also supply the customer further additional heat exchangers, for the revamping and energy consumption optimization of the plants.