Sustainability and reduction of greenhouse gas emissions are very actual topics among suppliers of solutions for the refrigeration sector. The new B series of brazed plate exchangers have been designed especially to offer a green solution aimed to reduce the environmental impact of refrigeration applications.
In addition to the measures aimed to replace the kind of refrigerants employed, the constructors of refrigeration equipment are indeed very committed in reducing the amount of gas within the machines. The B series brazed plate exchangers have a patented asymmetric plate design which optimizes the efficiency requiring much less refrigerant, with lower water pressure drop under the same working condition compared to different series.
B series brazed plate exchangers are also compatible with natural refrigerants and alternative refrigerant fluids R290, R32 and R454B with low GWP (Global Warming Potential), pursuing the target to cut CO2 emissions and reduce the environmental impact of the refrigeration sector.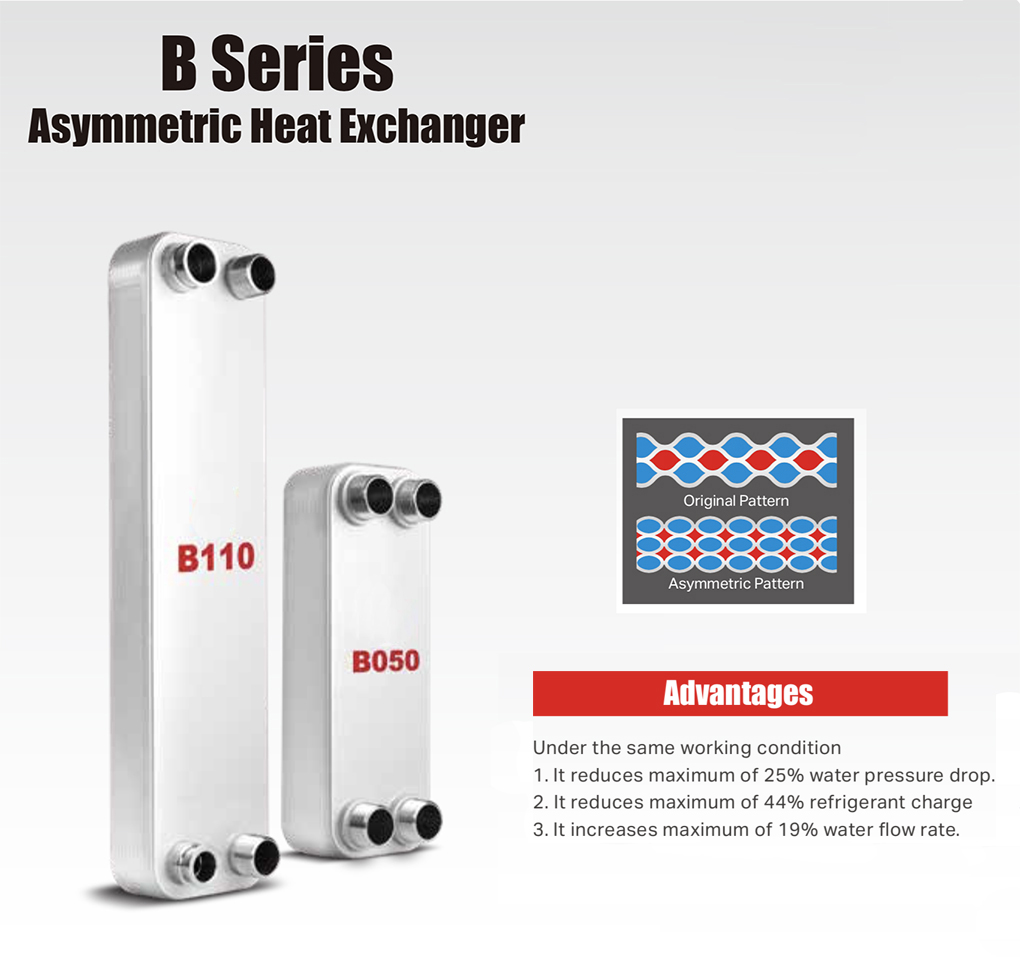 The series offers the following advantages:
Reduction up to 44% of refrigerant
Reduction up to 25% of water pressure drop
Increase up to 19% of water flow rate
A similar approach is also employed in modern air condensed machinery, that more and more are realized using a micro channel design.
Subscribe here to our Tempco Newsletter – Solid Temperature.