In Tempco we believe that the future of sustainable mobility will not depend on actual battery electric vehicles, instead it will rely on hydrogen fuel cells technology as a renewable energy alternative solution ideal to achieve decarbonization targets.
We've already had the opportunity to talk about the different and several fuel cell technologies available on the market today, and of the multiple applications of heat exchangers within the power generation cycle with hydrogen. Tempco's brazed plate heat exchangers H series applications are now also featured in the latest edition of the Hydrogen Guide 2023, just published by mcT Hydrogen.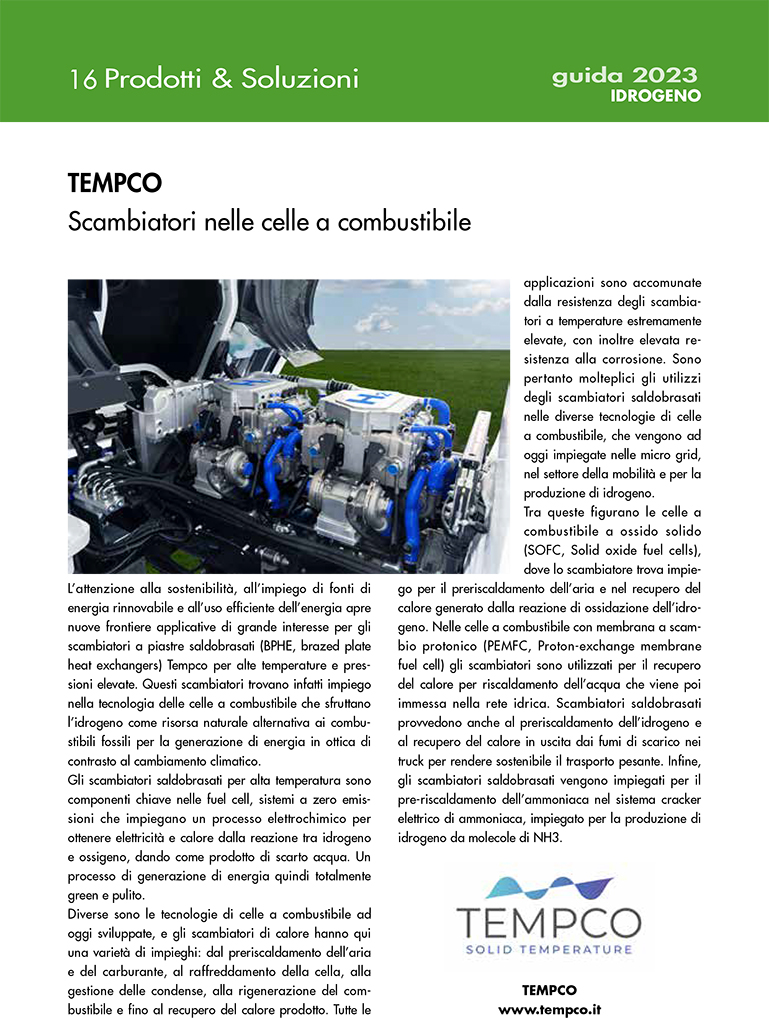 The Hydrogen Guide 2023 offers a complete overview of the Hydrogen value chain in Italy, as well as a rich array of products, solutions and companies already operating in the Hydrogen sector. Tempco is proud to be among them.
The full Hydrogen Guide 2023 can be viewed and downloaded in PDF format at this link.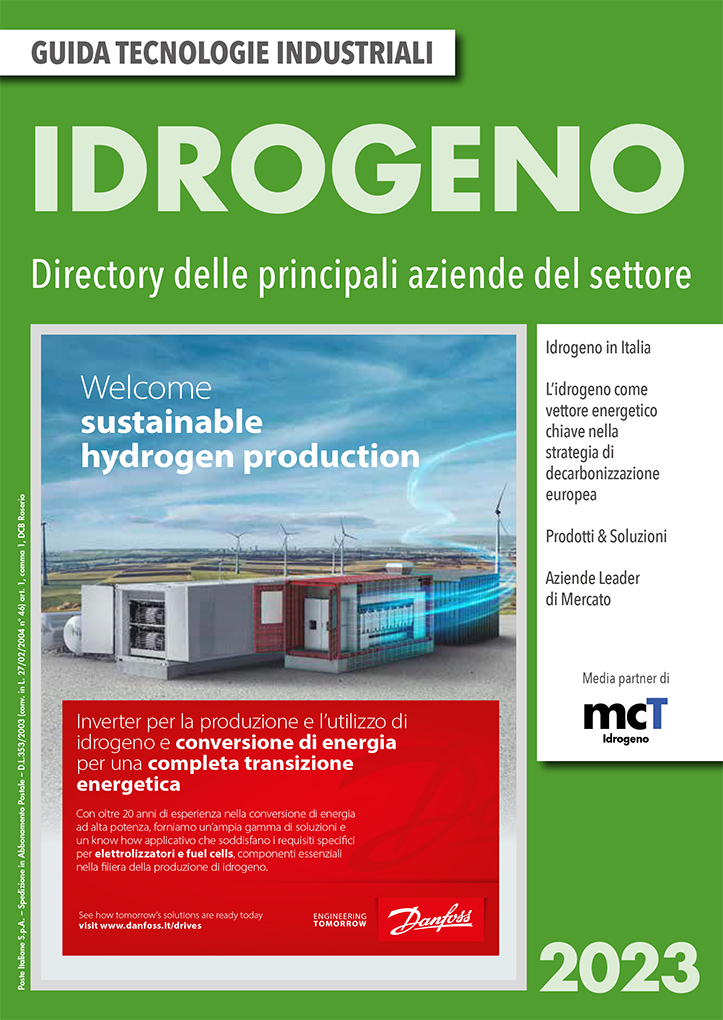 Stay updated on the latest applications of thermal energy management by subscribing our monthly Tempco Newsletter – Solid Temperature.