We are to introduce a NEW product that joins the solutions family of Tempco, a brazed plate heat exchanger 3-in-1 which combines an evaporator, a separator and a pre-cooler/heater. The T PLATE B – TCB3000A is the ideal solution for large air dryer applications, under 50 m3/min with up to 10 bar working pressure, for applications in refrigerated air dryer and air compressors.
The exchanger TCB3000A combines a series of patents and is made with stainless steel chevron plates and high purity copper foil. It allows to reach high compactness, with a size reduction by 50% compared to other similar equipments. The solution offers high transfer efficiency and high corrosion resistance.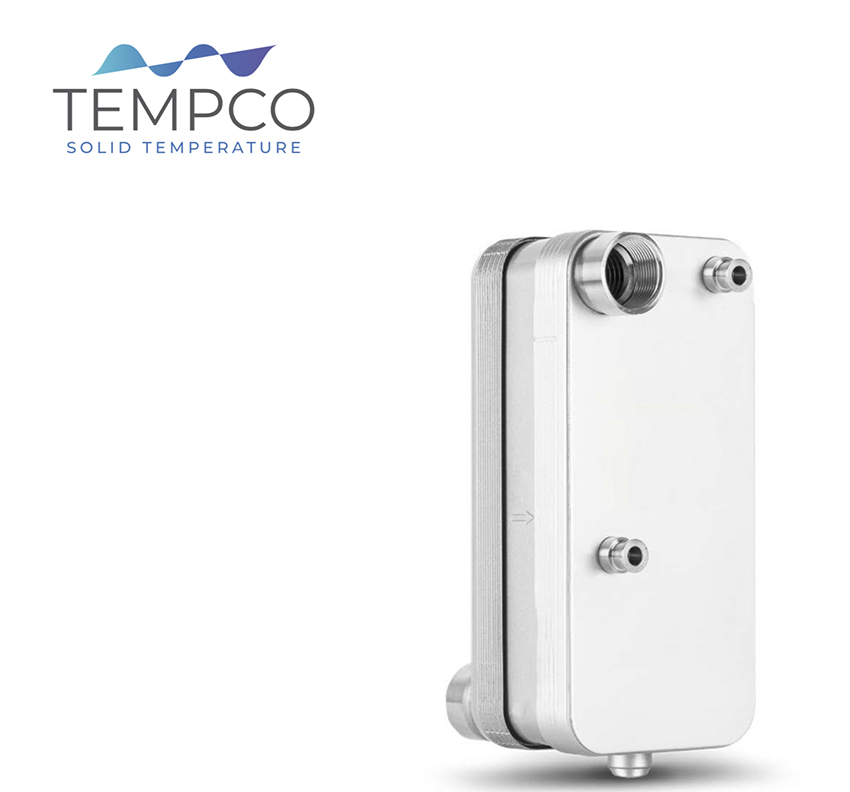 The patented design of the TCB3000A exchanger integrates an air pre-cooler, a water separator and an evaporator in a unique thermal machine, ensuring low pressure drop and low dew point.
In its working circuit, air compressor compresses hot and moist air to the pre-cooler of the A Series exchanger, where hot and moist air exchanges heat with treated cold air. The chilled moist air then enters the evaporator, lower down its temperature and condensate water out by evaporation. On the next step, the air moves to the separator where condensate water gets separated from air thanks to centrifugal force and gravity. The exclusive no-mesh design of the separator avoid problems of ice and oil-clogging, without the use of filters and ensuring long working life. Finally, the cool and dry air goes back to the pre-heater to be heated to the required working temperature.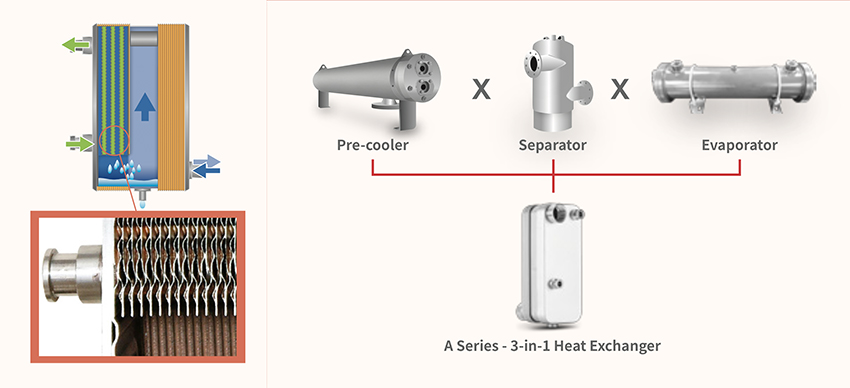 The unique 3-in-1 design allows to use directly outlet air, achieving a significant energy saving. The solution is also clogging free and easy to maintain, and is equipped with special patented leakage testing connectors.

Subscribe here to our Tempco Newsletter – Solid Temperature.