Many times we speack about flexibility and versatility of dimple jacket heat exchangers TCOIL.
Applications of TCOIL need to insert heat exchangers directly in the fluid flow… in this case the fluid is air.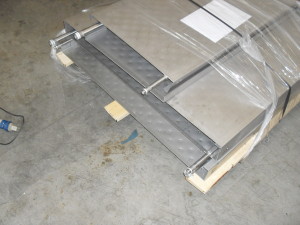 In textile industry customer can use TCOIL on finishing plants: special dyeing and finishing rooms need to heat up and regulate humidity.
Usually this temperature regulation are made with electrical heaters.
When customer has low pressure steam available, we can design special TCOIL exchangers, dimple heat exchangers employed in order to control the temperature of textile processes.
With TCOIL dimple heat exchangers you can easily get:
electrical energy saving
heat recovery
Tempco technical department can easily support you in design and project of the correct TCOIL dimple jacket heat exchanger. We have a great knowledge about this process and similar ones:
falling film cooler
paper mill industry