On august Tempco start the reply of a steel mill cooling plant.
It's an upgrade of an existing one on a rolling steel plant.
It was an interesting challenge which give to customer interesting water and energy saving.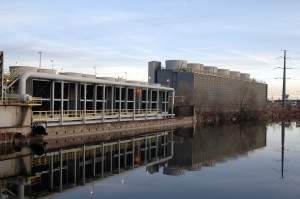 First installation was made with 6 evaporative coolers to cool down 650 mc/h of water, with its water pump station and PLC control board.
Customer get the target and ask to Tempco to double this plant, minimizing waste water.
Tempco technical department drawing a plant with 4 evaporative cooling tower, with water pump station, filters and plate heat exchanger, working with dtm of 2°C.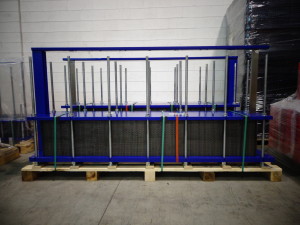 The entire system work with spare 3*50%, in order to ensure the total working conditions to customer.
The system is completed by a dry-cooler system in order to eliminate waste water during cold season.
Tech dept. design the plant to operate with ambient temperature of 24°C, giving water at 34°C. You can easily understand how much is the free cooling working conditions period with NO WATER CONSUMPTION.
Customer improve in the next future, the dry cooler with adiabatic system (less water used than cooling tower), in order to operate at maximum performance with minimum waste water.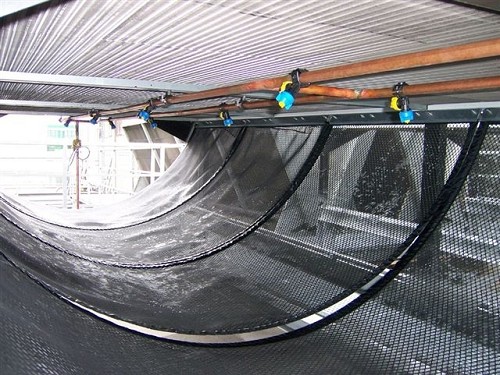 All the electrical motors are INVERTER ACTUATED, with speed control by  temperature and performance plant needed.
…the start up was ok at all…
big result, big deal.